Custom Ranch Floor Plan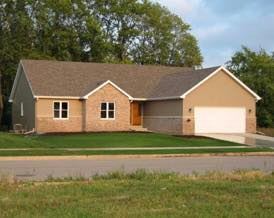 Make it a great day today, check out this beautiful ranch we built featuring a full 1701-square-foot floor plan with an amazing custom kitchen. We can build you this same floor plan, or one of your own. Work with our team and make your home building dream a reality. Contact us today at 262-948-3486.
Our team of skilled professionals bring a fresh, unique approach to the construction industry, blending the latest in building innovations with the tried and true practice of building quality into each project one board at a time. At KJ Cramer Construction, we strive to deliver the highest quality and value at the lowest cost.